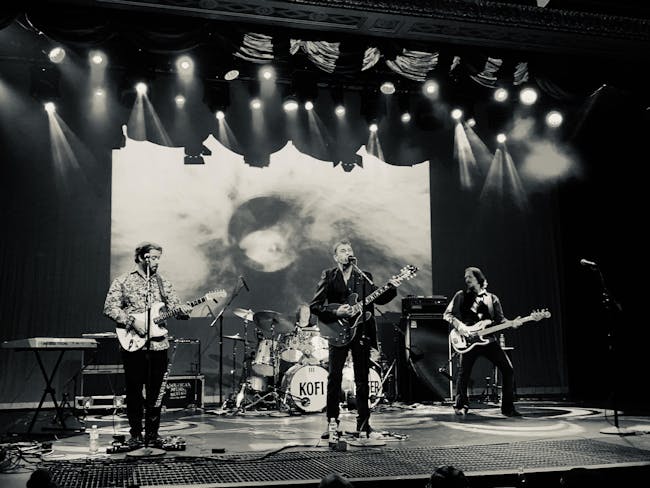 The Music of Cream – Disraeli Gears Tour
NEW DATE
This show is postponed from Sunday, April 26, 2020 to Sunday, August 23, 2020, and now to Friday, April 9, 2021. Tickets purchased for April 26 or August 23, 2020 will be honored on April 9, 2021 - no need to exchange.
If you purchased directly from the box office with cash or have additional questions, please contact info@jamusa.com for more information.
No backpacks, bags, laptops or tablets allowed in the venue. For a full list of prohibited items, click here.
MUSIC OF CREAM
Website | Facebook | Instagram

More than 50 years since their earth-shattering arrival onto the British music scene, the pedigree of hallowed 60's supergroup, Cream, come together to honour the legendary band's landmark album, Disraeli Gears. Performed in its entirety, the first set will be followed by hits and rarities from Cream, Clapton and Blind Faith. Kofi BAKER (son of Ginger) and Will Johns (nephew of Eric and son of Zeppelin/ Stones/ Hendrix engineer Andy) unite with master musicians Sean McNabb and Chris Shutters to unleash the lightning that electrified a generation. This immersive live show, featuring personal stories and rare footage, offers a backstage pass like no other.

Venue Information:
Park West - Jam Productions
322 W Armitage Ave
Chicago, IL, 60614